Posted by Jono - Tactical Solutions on 12th Nov 2021

Tactical Solutions is proud to announce its partnership with Arktis.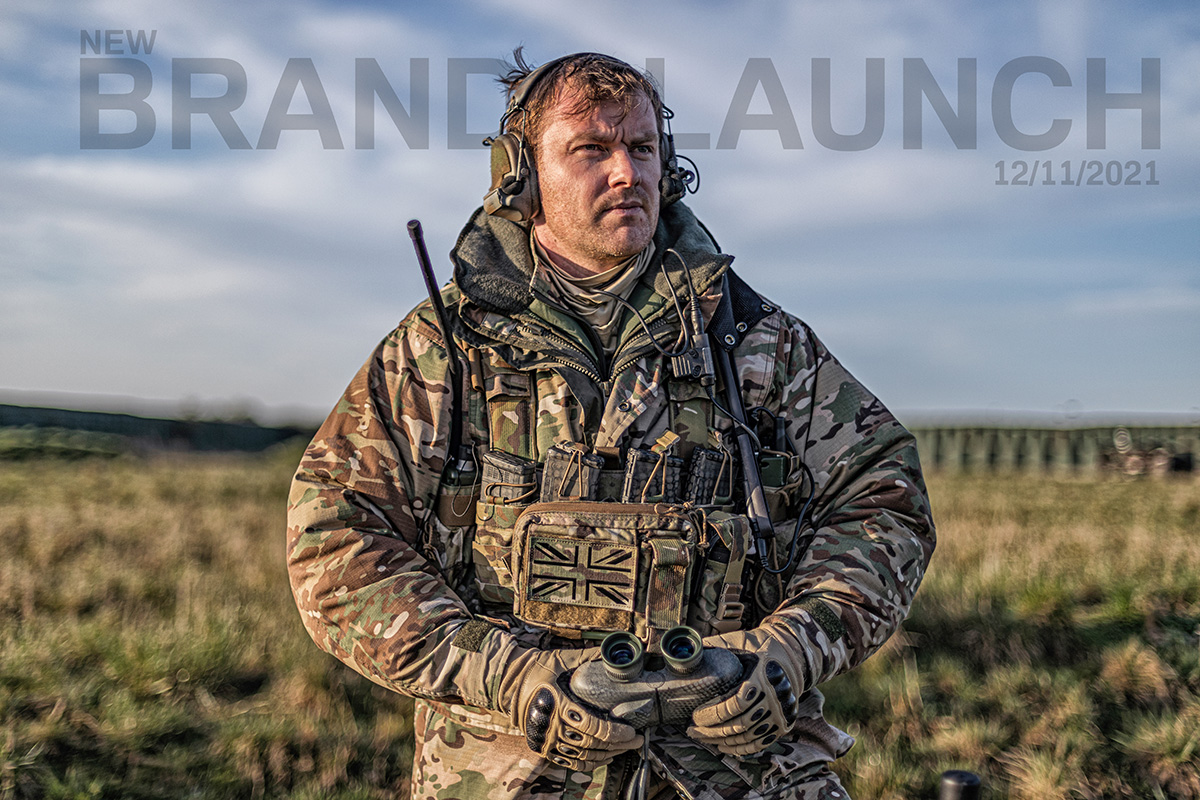 The Arktis brand was created in 1985 by a former British Royal Marine Commando, determined to improve the function and performance of the standard-issue combat uniform.

Arktis has developed a specialist reputation for designing and engineering some of the best quality, functional clothing & equipment out there.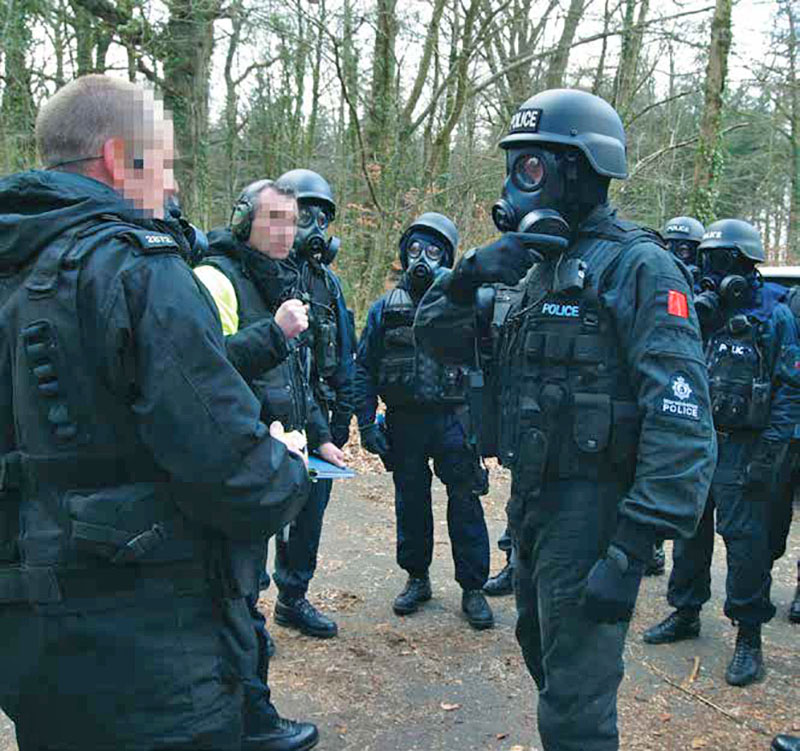 Arktis' iconic smocks, jackets, tactical vests and specialist gear have been tested to the extremes by the Military, Special Forces and Emergency Services in the toughest environments around the world.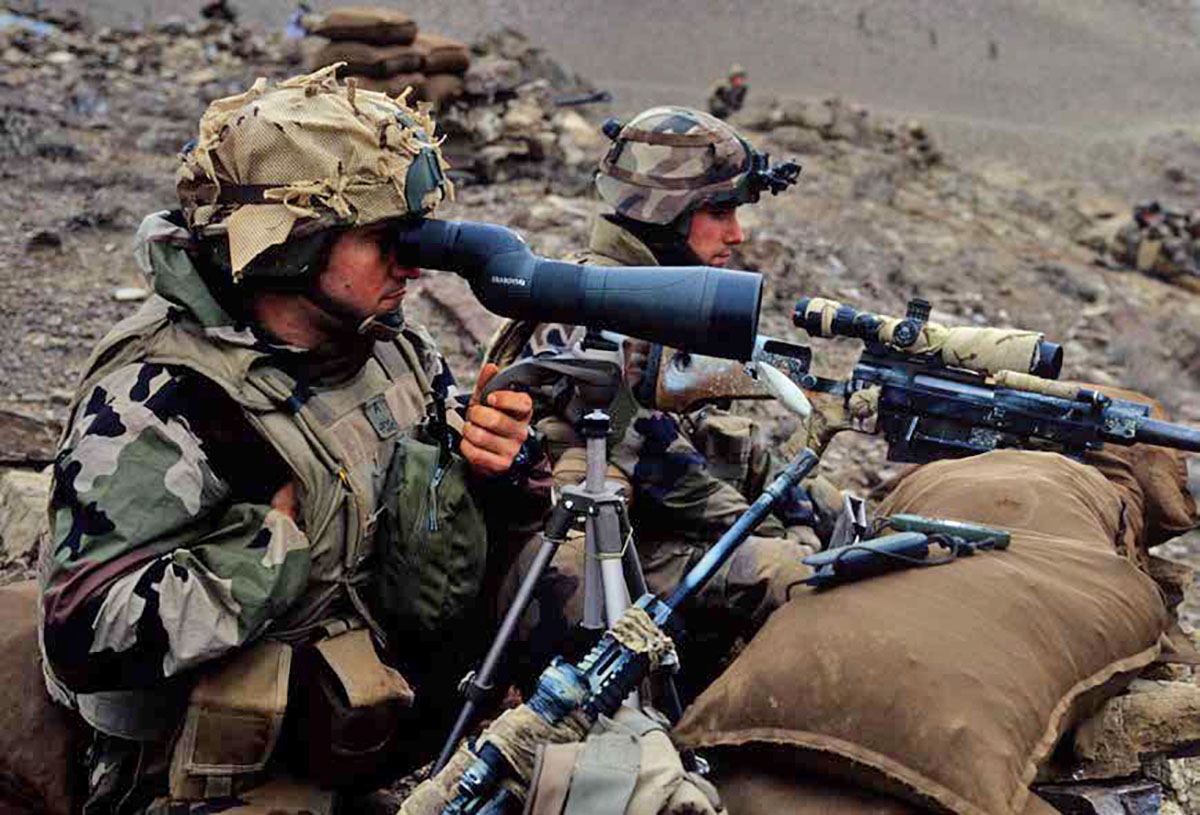 "We believe it's of the utmost importance that the men and women on the front line are well equipped to deal with any potential hazards they might face in everyday life. We've made this seemingly simple task, our mission."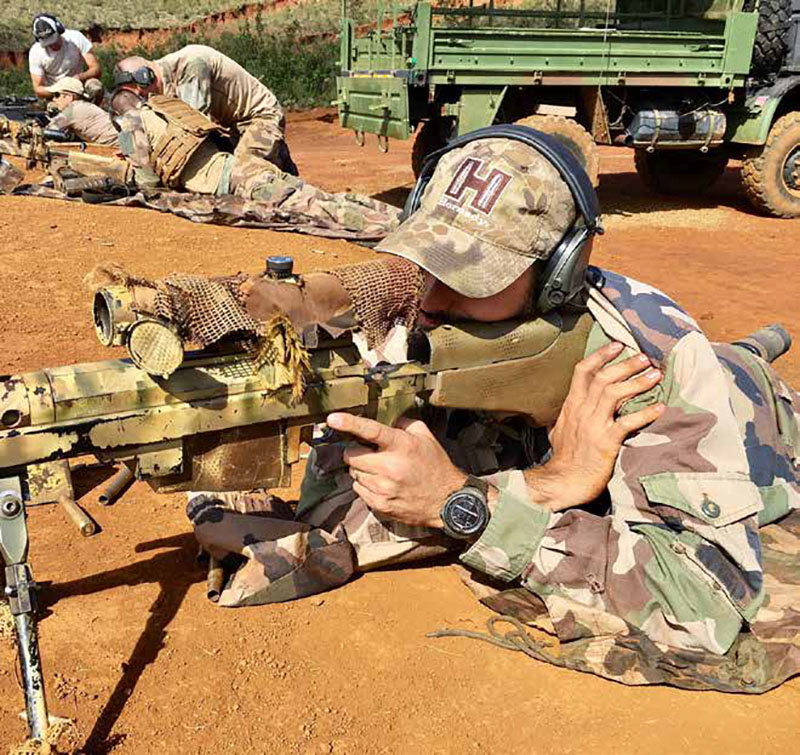 Why have we teamed up with Arktis?

Tactical Solutions have been looking for a partner that would be able to fill a gap for certain high-end specialist uniform requirements as well as be able to supply and design custom-made solutions.

All their garments are hand-made by people, not robots.

Arktis have a fantastic heritage and have been supplying some of the world's top-tier clients with their gear solutions and tick all the right boxes.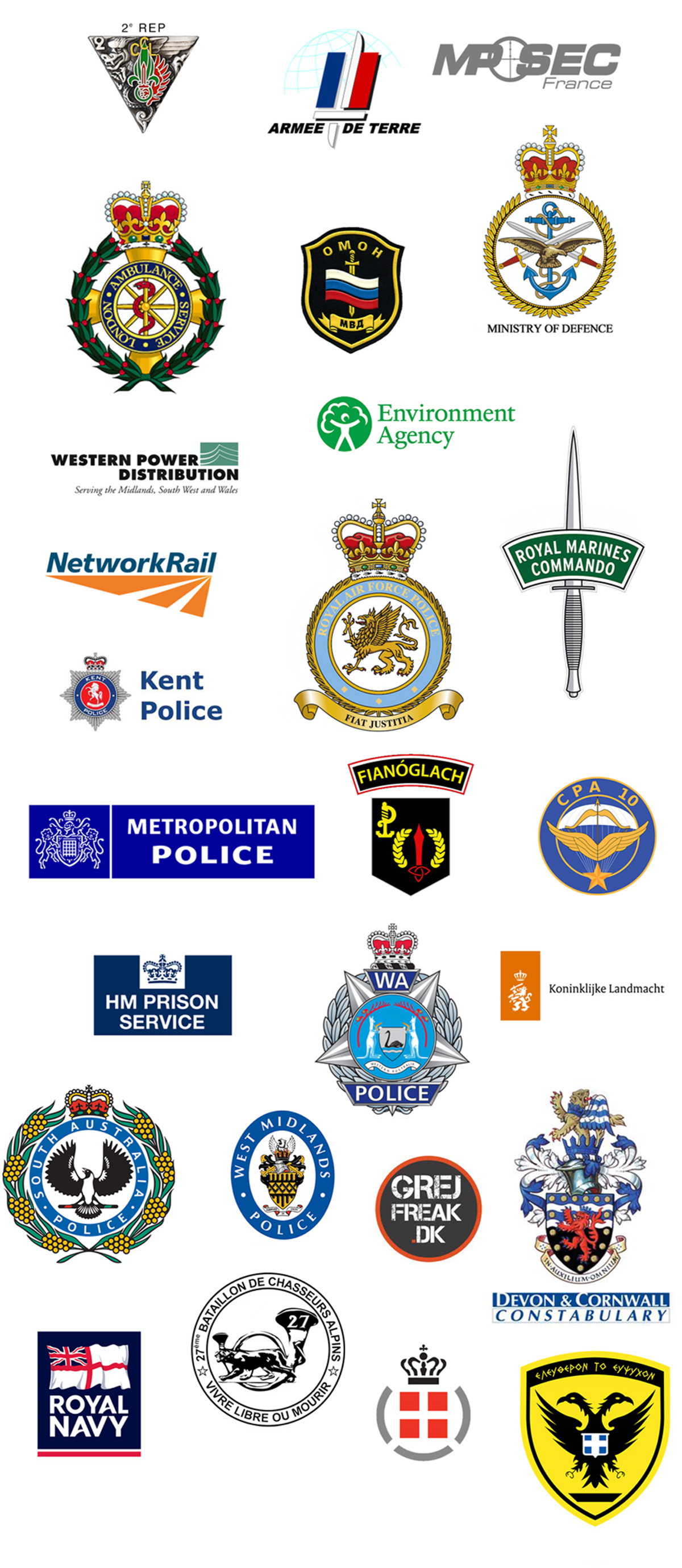 "We've been doing this for more than thirty years now. Our hardy gear is used by many Special Forces, and tough military units, who depend on our quality to get their job done.

"We've driven the jackets onto airstrips to meet waiting aeroplanes, and sent boxes away to strange places both in the icy north and in hot deserts. What we make also works pretty well at home on a bad day."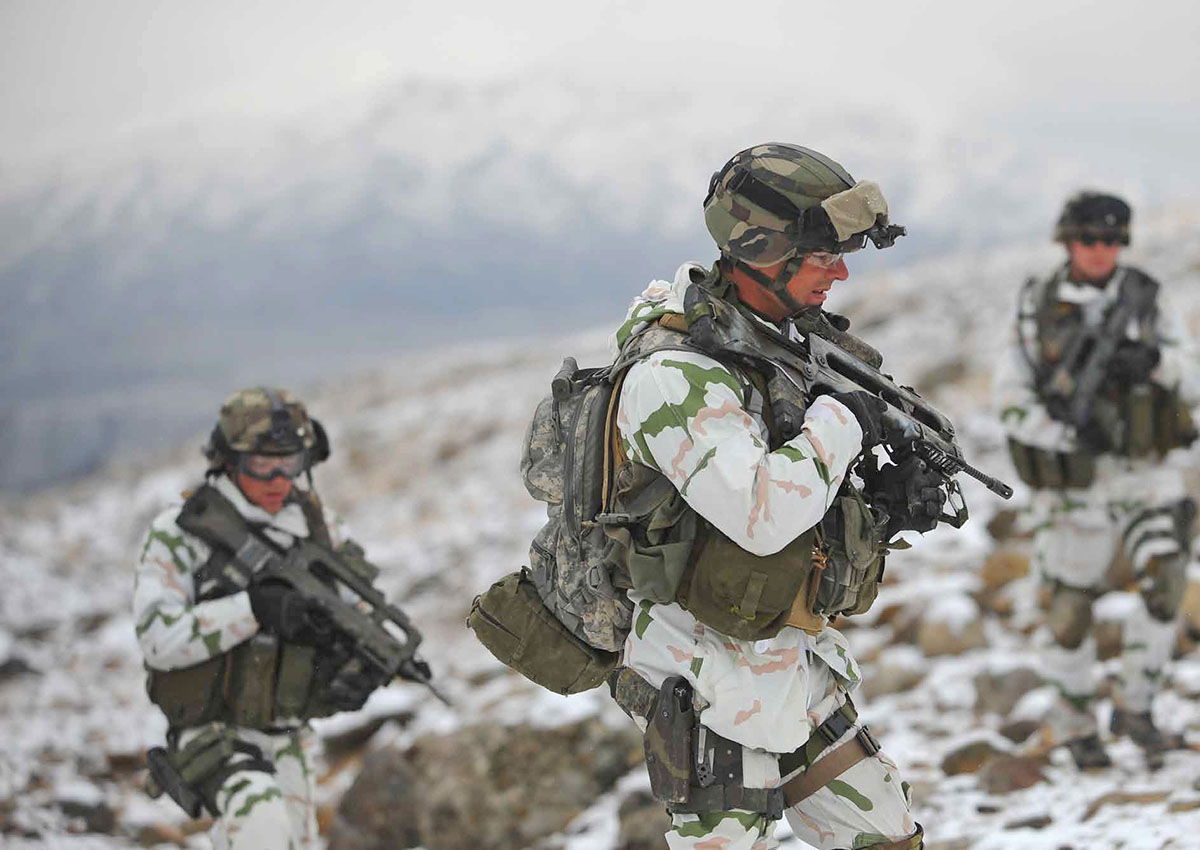 "The prestigious customers we serve form a special roll of honour, and we are more than grateful to supply them and to be a small part of their history."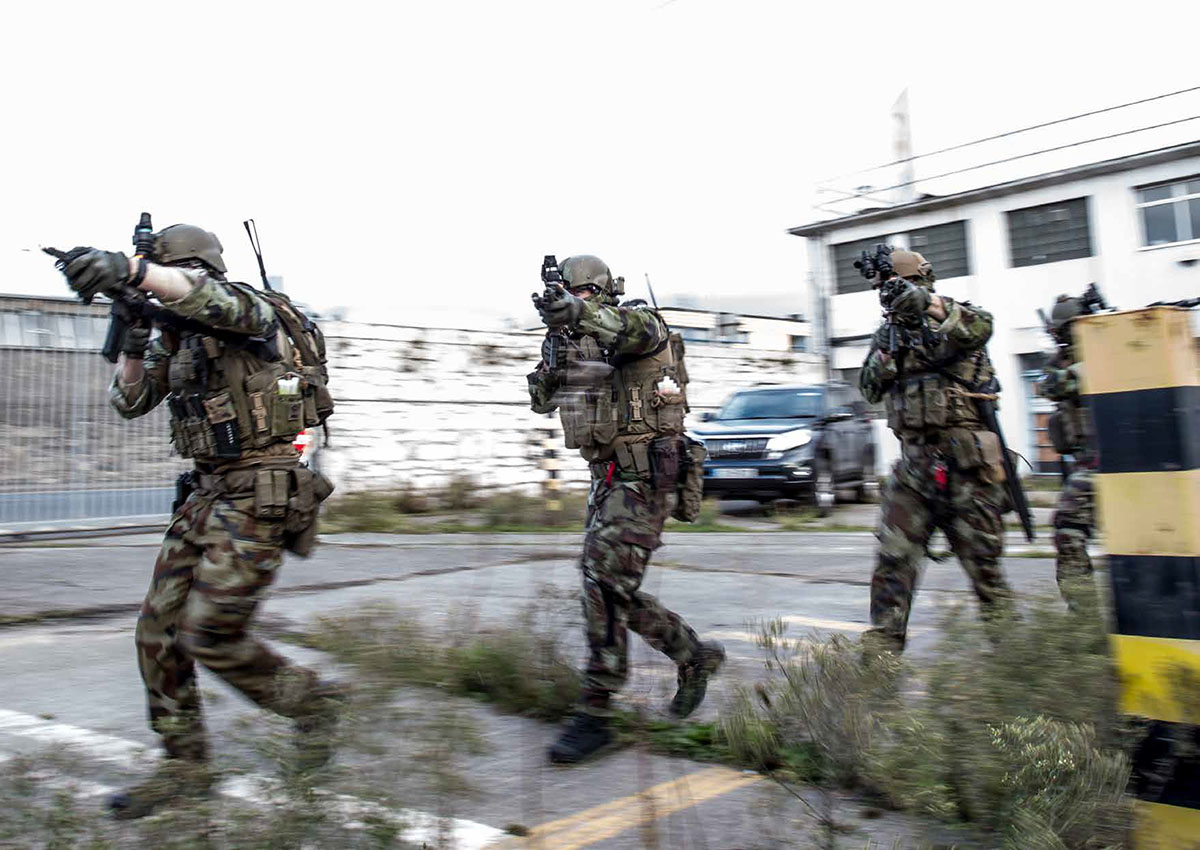 "Back in the 80s, we developed a unique fabric aimed to be reliable and long-serving, and we developed a dropliner system to support our ripstop fabric. Every now and then, garments made this way come back for reproofing and repairs, and we'll get them back into the field.

"Some of these jackets have their own stories to tell – of conflicts long over; of feats of the Endurance which is part of our Quality and Endurance motto; of things seen only by those people who wore them in distant places; of, indeed, forgotten fields."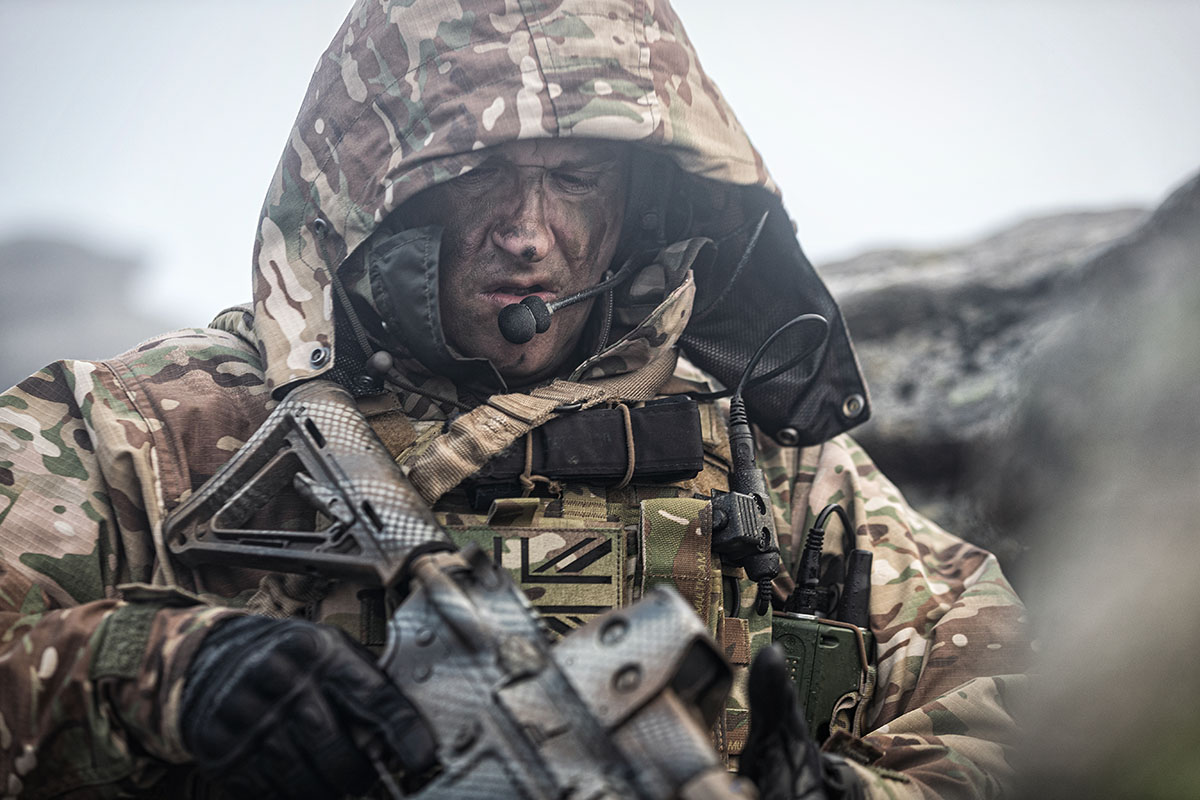 "The ethic of master craft is to build hands-on and examine the things you make. Few can say this in the times of the big boast and the fast buck. Our technology aims at being tough, long-lasting, discreet, intelligently dry, and as light as it can be."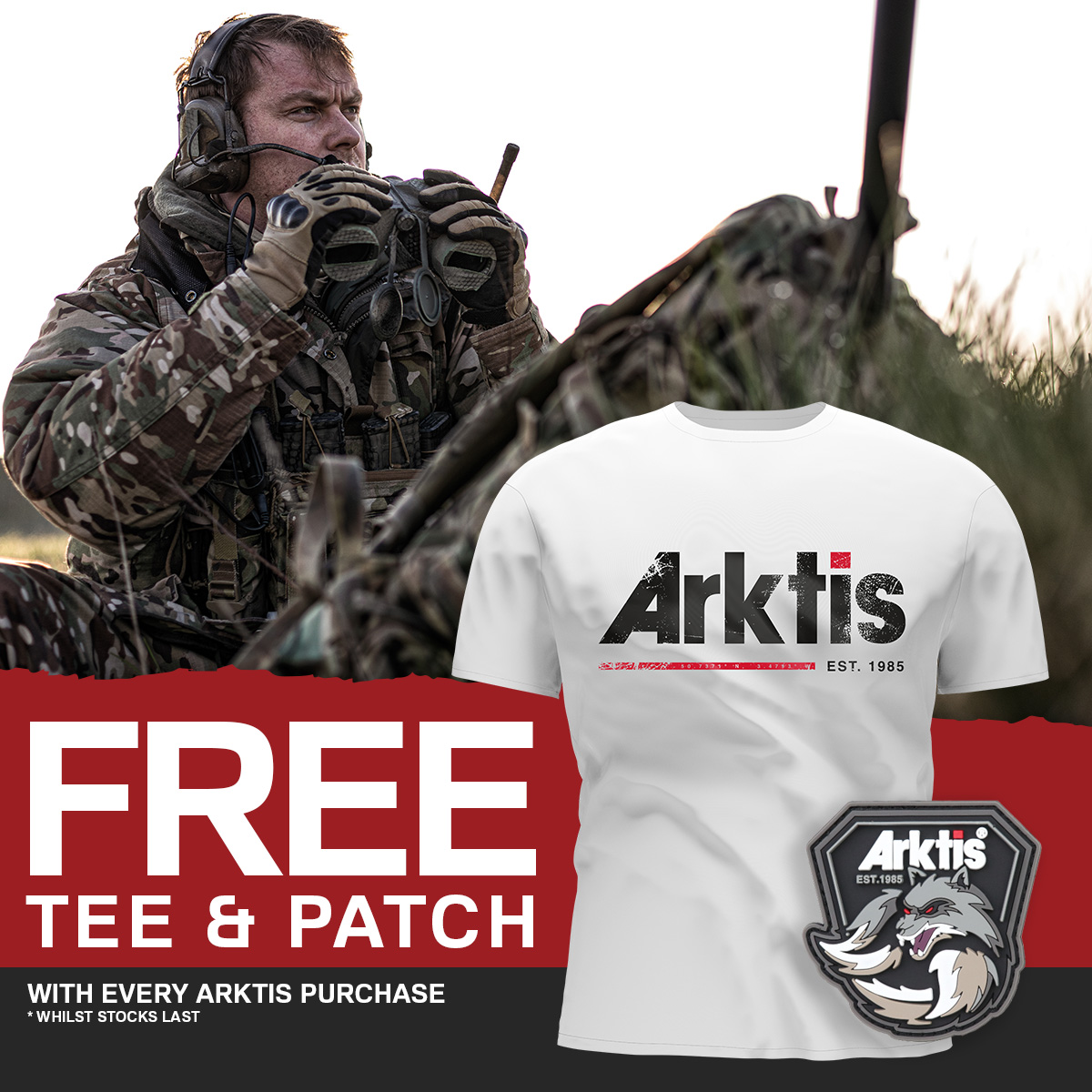 Get a FREE Tee and Patch added to your order!

Buy any Arktis product and whilst stocks last, get an Arktis shirt and patch added to your order.