Posted by Jono - Tactical Solutions on 18th Nov 2021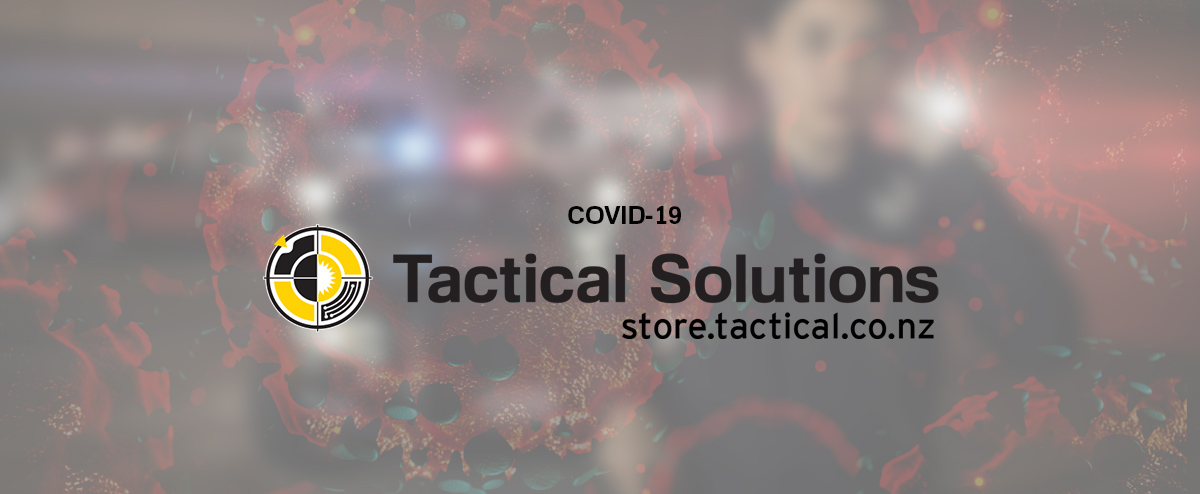 COVID-19 UPDATE 2021/11/18
Online store: Open
Shipping: Open - no restrictions
Auckland Store: Open
Wellington Store: Open
Great news!
Our team have managed to do the impossible and have almost finishing clearing the stock for our Governmental obligations.
Our Auckland facility will be clear by the end of this week and we have been given the go ahead to open up our store again!
We are excited to announce that our retail team will be moving in on the weekend and we will be opening again on Monday morning 22 November at 9am.

We look forward to seeing all of you again!
…and as a bonus! We're going to be throwing in an extra day on Saturday 27 November for Black Friday!.
COVID-19 UPDATE 2021/11/09
Tactical Solutions is currently servicing two major governmental contracts that deal with key personnel that have mandated a careful risk-averse approach to the current COVID-19 situation.
As such we have made the very difficult decision to not open up our Auckland retail store again tomorrow.

We are as disappointed as you. We promise we will make it up to you in the future.

Our online store (store.tactical.co.nz) is still open and we have added the option at checkout to do contactless pick up from our Auckland warehouse. (behind our Albany Store)

We would like to thank you for your continued support, understanding, and for putting your trust in us at this time.
Your Tactical Team
Online store: Open
Shipping: Open - no restrictions
Auckland Store: Closed
Wellington Store: Open
COVID-19 UPDATE 2021/09/21
Online store: Open
Shipping: Open - no restrictions
Wellington Store: Open
Auckland Store: Closed
COVID-19 UPDATE 2021/09/01
Tactical Solutions are actively monitoring the COVID-19 situation in New Zealand and will keep you informed here about any changes that may affect our services.
We have been classified as essential services during the Level Four and Three lockdown period and our essential services will be uninterrupted.
Our stores in Albany and Wellington will be closed.
We have minimised all personal interaction, amongst staff and customers and some of our teams are currently working remotely.
Our warehouse will still be in operation during this time.
We have ensured that all appropriate health, hygiene and safety measures are in place.
We are still taking orders on our website but can only ship to essential services at this time.
Non-essential services will have their order shipped as soon as restrictions are lifted.
We thank you for your patience and for putting your trust in us at this time.
Please visit our website, newsletter or social media channels for up-to-date information about our response to COVID-19.